GeneratePress Sites are importable sites that are built to give you a head start when building new websites.
These sites include GeneratePress options and demo content. If you already have content, you can choose to only import the GeneratePress options. The demo content should only ever be imported on fresh website with no content.
Importing a Site
Importing a site is super easy. First make sure you have GP Premium 1.6 or newer installed and the site library module activated, then head to Appearance > GeneratePress > Site Library. The filters on top of the page allow you to sort through sites by category and page builder: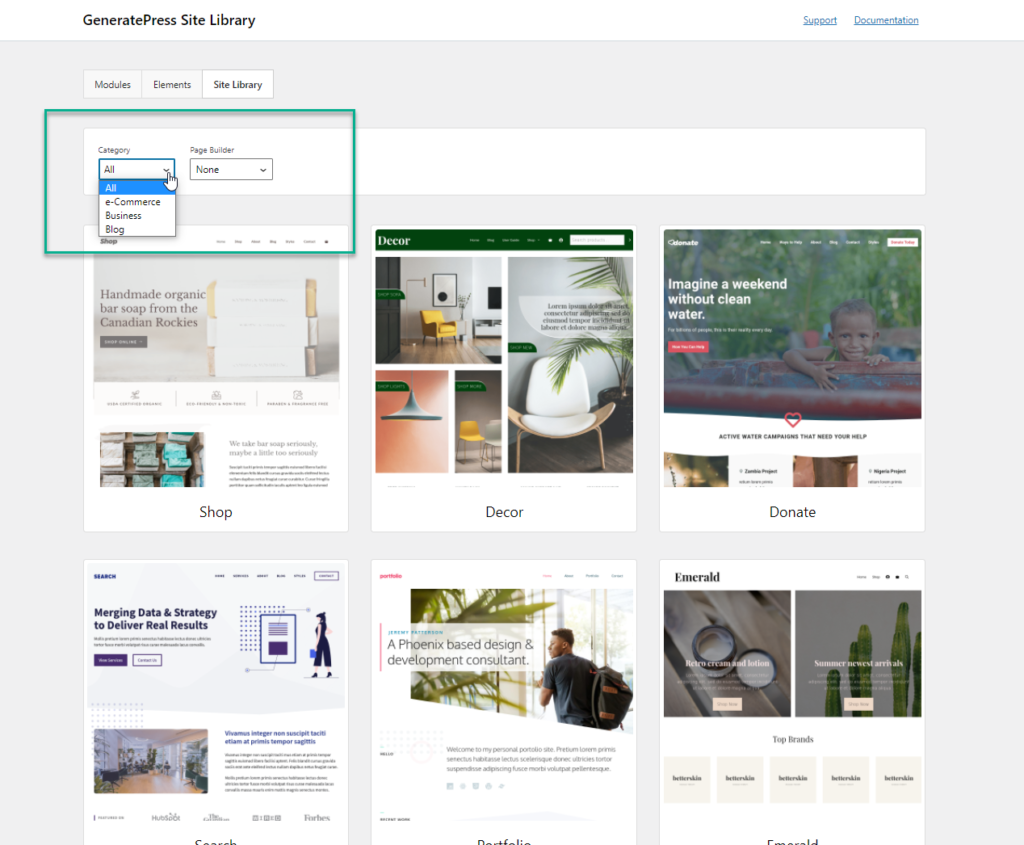 You can click on the site you are interested in to see the details such as plugins required and responsive views: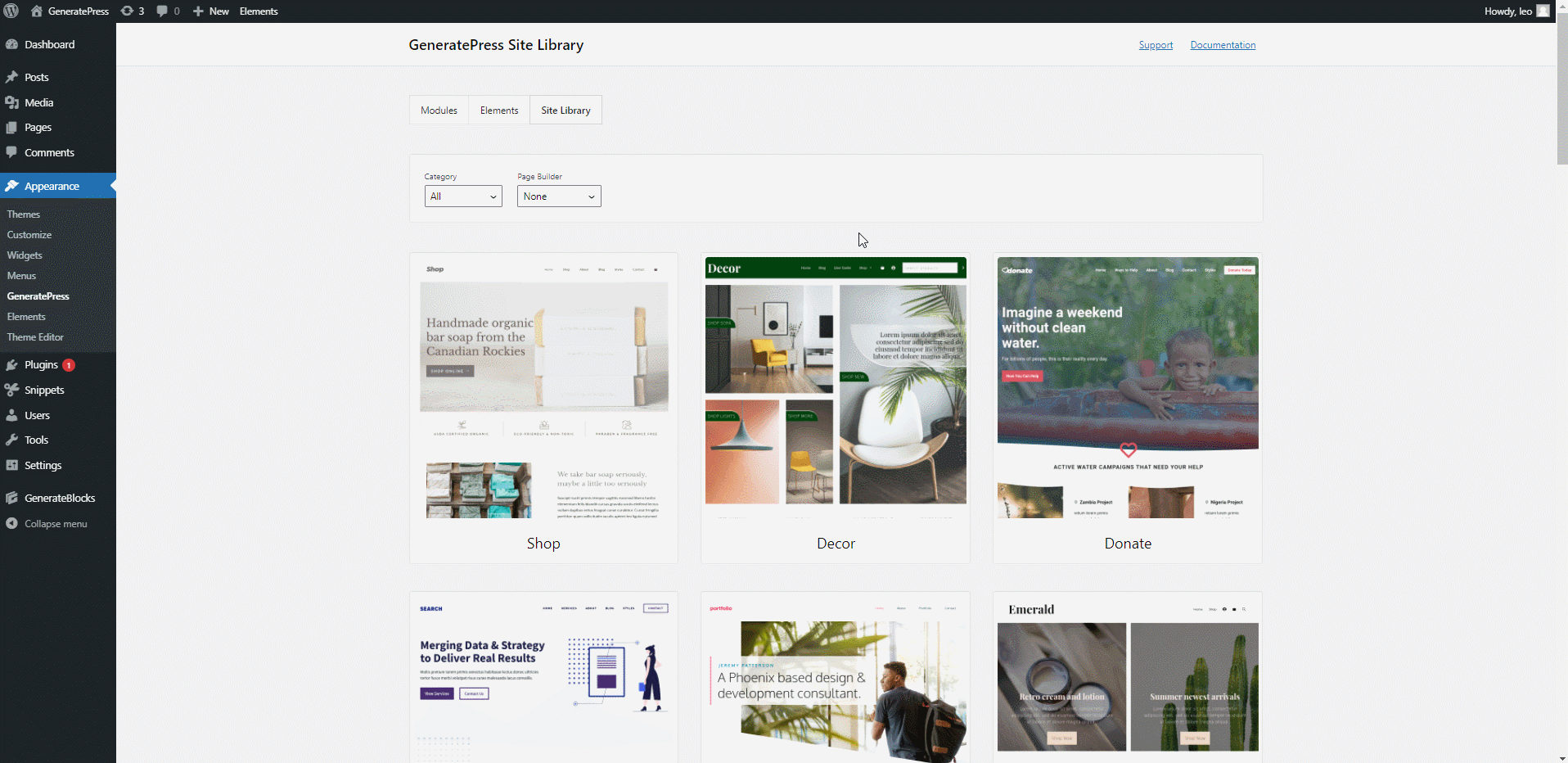 If you have important data on your site already, please consider using a plugin like Duplicator to do a full backup of your site.
After you decided on a site that you would like to use, click Get Started to begin importing.
The second page shows the plugin(s) that will be installed and the plugins that are already installed.
There are two import options:
Import Theme Options: This option will import the customizer options only and skip all the demo content and page content.
Import Demo Content: This option will import the demo content.
If you want your site to look exactly like the template, then importing both theme options and demo content are required.
Once you read the Confirm Import message, toggle the I understand button then click Begin Import.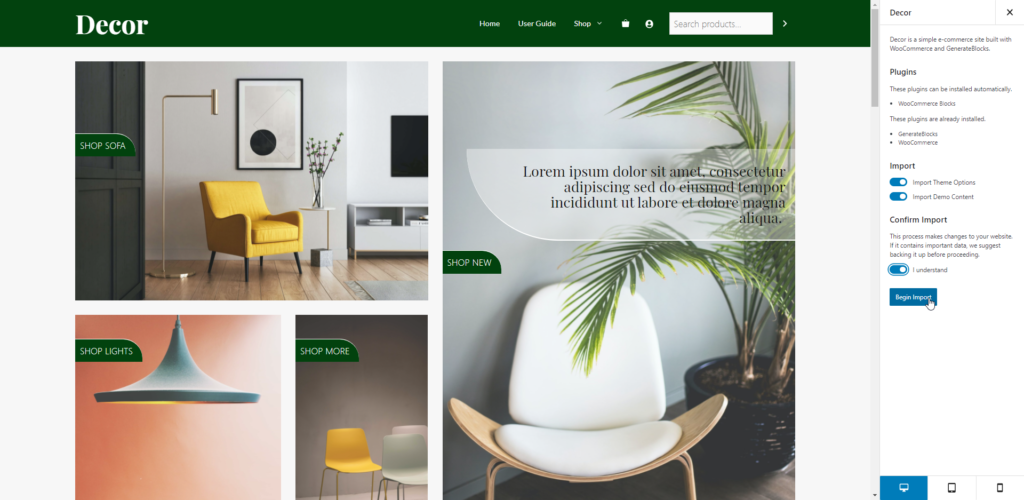 After the importing process is completed, click the View Site button to start editing.
Removing an Imported Site
If you install a Site and decide you don't want it, or you want to install a different one, head back into the main Site Library page and you'll see the below message.

When you import a site, we take a quick backup of your existing settings first. If you decide to remove the imported site, we will restore those settings we took a backup of.
The removal process does make changes to your database, so if you have data you don't want to risk losing, please take a site backup before doing this process.
It is possible to click the "No thanks" link and install another site on top of the site you already imported. However, remember that the backup is taken as you import a site, so if you import on top of another import, you will be taking a backup of the previously imported site. This means you won't be able to go back to how your site was before the first site import.