The Secondary Navigation Location option can be found in Customize > Layout > Secondary Navigation. Prior to GP Premium 1.2.93, it was named Navigation Position.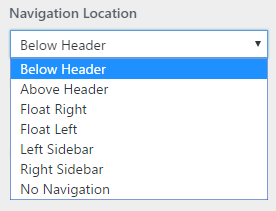 This option allows you to move your primary navigation to different areas on your website.
Each name is pretty self explanatory – simply select each option and you'll see your navigation move instantly.
Of course, if you choose either of the sidebar options, that sidebar must be view-able on the page to see your navigation.